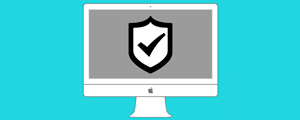 One of the biggest problems businesses face today is the threat of cyber-attacks and hackers. They cost businesses as much as $400 billion a year. If you run a website, properly securing it has become a must in today's world. Below are some of the easiest, most effective ways to keep your website secure.
Updated Software
Keeping software up to date is one of the most effective ways to deter any would-be attack. The more time hackers spend examining software, the more likely they are to abuse any security holes they find. Newer versions of software generally reduce vulnerabilities and have added security features, so having your core code, themes, plugins, scripts, etc., continuously patched-up is a huge deterrent. It is important to never delay an update as new weaknesses are being found all the time.
SSL Certificate
If you have an eCommerce website, or a website that transfers personal information across the Internet, then having an SSL (Secure Sockets Layer) certificate is an absolute must. The SSL certificate ensures that all information being transferred to and from your website is encrypted and almost impossible to read by anybody who might look at it. Without an SSL certificate, personal information can be easily accessible as the data is sent through an unsecured channel, which is an open invitation to cyber thieves. As a website owner, the last thing you want is for your customers to have their personal information compromised.
Passwords
This might seem obvious, but the most effective security starts with your passwords. It should go without saying that strong passwords are needed to protect your website from a potential hack, but even people like Mark Zuckerberg can slip up. Use strong and unique passwords to prevent hackers from accessing your website via brute force and dictionary attacks. Different passwords should be used for your account, databases, server access, and any other area a password is required. Here are some guidelines to follow when choosing a password:
The longer the better; 12 characters should be your absolute minimum
Use a combination of symbols, numbers and upper- and lowercase letters
Do not use words you can find in the dictionary
Replace letters with numbers or symbols
The idea of a website being 100% safe is unheard of, with the expression being that a 100% secured website is one without an Internet connection. That being said, implementing preventative measures such as the ones addressed above are the simplest, yet most effective ways to deter cyber criminals. It is also a good idea to keep up to date with the latest cybersecurity exploits and solutions so you can ensure your ongoing protection.