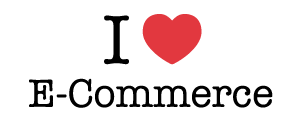 Dear E-Commerce,
Happy Valentines Day! On this special day I wanted to let you know that I love you. I've loved you since the day we had our first online transaction. Do you remember it? Of course you do, transaction history is stored in your database, that's what makes reordering so easy with you. I love how you make everything about shopping and running a business easier. And that's just the start.
Here are some of the other things I love about you E-Commerce…
You're Always There For Me
Night or day, rain or shine, wherever I am, you are available. In December when I was just too busy to go out and do my Christmas shopping, you came through for me. Not only did you stay up until late at night shopping with me, you also offered me thoughtful recommendations for related products and made me aware of discounts while I was browsing. With your help, I was able to avoid the holiday crowds and buy presents for everyone on my list while remaining under budget, all from the comfort of my armchair. E-Commerce, I love you because, as a customer, you offer a reliability and flexibility that those old brick and mortar stores simply can't provide.
You're Low Maintenance
Speaking of brick and mortar stores, I used to own one and it cost me a fortune. Rent, staff, storage, maintenance; there were so many costs. But with you, there is no rent to pay. With you I can get by with half the staff I needed before. With you I can reduce inventory by ordering directly from suppliers. With you there is no cleaning or locking up required. E-Commerce, I love you because, as a business owner, you give my customers and me more for a lot less money.
Let me finish off by saying this: E-Commerce, you are growing. Over the last few years you have grown so much that I am starting to see you everywhere. I used to spend time with you just on my desktop but lately I see you on my tablet and mobile device, too. I know that as you continue to gain popularity, even more businesses and customers will start to love you because you are such a great solution.
Happy Valentine's Day E-Commerce,
I love you!