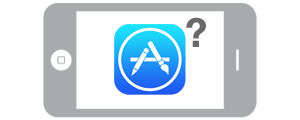 By now, most of us have collected a nice assortment of apps. They help us do banking, they help us find music, pay for parking, make reservations, shop, and even entertain us with games. 
As mobile continues to develop, more and more companies are developing apps in order to enhance the user experience. Many apps contain impressive features and advantages that add real value for potential customers and keep them engaged with your company. One example is Amazon.com whose app allows you to browse products, create an order, and even includes a barcode that lets you compare their prices to your local store. Apple's app lets you arrange pickup in your local Apple store, and even check-in for your service appointment. And of course, there's Domino's Pizza Tracker app which lets you see the progress of your order every step of the way.
Many companies are experiencing impressive advantages from creating their own business app. But of course, apps can be expensive to develop and take time to create and manage. Deciding whether to develop an app is an important decision for your business. Read on to discover what the best decision is for you…
Do Your Customers Use Smartphones?
While the number of people using smartphones continues to rise, only 35% of Americans own a smartphone according to recent numbers released by Pew Research. That's a pretty large amount of people but it still means that 65% of consumers won't be able to use your app. If you're looking for wide reach, you'll need to figure out how many of your customers are actually using smart phones, and which platforms (iPhone, Android, etc.) they prefer.
Could Your Offering be Enhanced?
Good apps add value to the customer experience. We already mentioned the value of the Amazon.com, Dominos Pizza and Apple apps. Many other companies have found ways to add value through their apps: Sephora lets you save your makeup shades so you can feel confident buying online, Target lets you locate items and see what's in stock, Home Depot lets you scan product QR codes to access customer reviews, just to name a few.
Does Your Competition Have an App?
If your competition has developed a useful mobile app, they may be taking business from you. If your competitor's app is looking like a threat, you may have to develop an app to stay in the game. On the plus side, if your competition is experiencing success, just follow their model and chances are you will, too!
Do You Have the Resources to Manage an App?
When we use our apps, we don't think of all the time and energy that goes into maintaining it. Apps require code that is completely separate from your website. Moreover, each platform requires a different version of the app. Do you have the financial resources to create, maintain and support an app? An additional factor to consider is that the best-performing apps keep visitors coming back time and time again. This means you will have to develop fresh content for your app on a regular basis. If you're already having trouble finding the time to add content to your social platforms and your company blog, you may want to opt out of an app.
Are You Hopping On the Bandwagon?
Do you really need an app, or would a mobile-ready website do the trick? Don't jump on the bandwagon just to take the ride. Apps can provide a whole lot of benefits – but only if there's a need for it. If the app isn't enhancing your customer's experience, creating an app is only a waste of time, money and energy.
These questions should help you get a better sense of how beneficial an app can be for your company. While apps take time to develop and require maintenance, the advantages could be substantial. If you can reach your customers and bring value to their experience, you're sure to get some fingers tapping for joy!