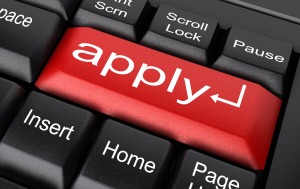 If you're responsible for recruitment, head hunting or hiring within your organization and don't have an optimized careers section on your website, pay attention. If you're a small to medium-sized enterprise (SME) trying to keep costs down and get the right people in the door to drive performance, then this article bears even greater relevance to you.

In the face of fierce competition for talent, human resources and managerial personnel today are faced with a plethora of job boards and paid services that consistently yield mixed results. Such solutions can be expensive and render sub-par pools of candidates for businesses of any size. It's not uncommon for the medium to large-sized players to invest in applicant tracking systems (ATS) that are often clunky, don't integrate well with other systems or have superfluous functionality. More importantly, these ATS systems can cost in the tens-to-hundreds of thousands of dollars in installation, customization, integration and ongoing licensing fees for marginal added benefit, with respect to recruitment anyway. The total cost of ownership for such systems can run into the millions in a relatively short period of time.
Often, a much more efficient solution is to focus on the quality of your website and its careers section in tandem with effective marketing. Many of our clients have shifted their recruitment models towards promoting their brands and career opportunities using social media rather than paying head hunters and job boards. Here is some of the commentary we've received:
"Before we built-out our careers section on our website, we used the traditional [recruitment] tools available to us with variable levels of success. Once we put it up [general application form], our web traffic was enough to sustain a steady stream of applications—many of which turned into great employees."
"We stopped using Monster, JobBoom, Workopolis and all those sites. The recruitment campaign we did on Facebook drove interested candidates directly to our site where they submitted their applications without being solicited. Doing it this way has certainly improved the quality of our candidates and saved us quite a bit of money."
"[an ATS] is great, but I can't justify paying $12,000 per year per user and $60,000 on licensing for functionality that takes forever for people to learn and not even use. I much prefer getting CV's sent directly to us when I'm recruiting and taking the jobs off our own site when I have the applicants I want. When I need more, I put the job back-up. This is one of those less is more business solutions that just makes sense."
My intention is not to dissuade the use of traditional recruitment tools or ATS systems, but rather to emphasize the importance of having quality recruitment functionality on your corporate website in order to capitalize on engaged traffic. Traditional methods and systems can certainly be used in tandem.
As with anything, needs should dictate a solution. Often enough, our clients are happy receiving CV's in an email directly from form submissions. Others require a more robust database driven solution that helps to organize, rate and track applicants and their CV's. Others require integration with ATS systems. While requirements may differ from one company to another, certain elements are essential for successful recruitment through your website:
1. Easy Application
It must be easy for candidates to complete an application form and append their résumés: the fewer the number of fields, the better. To lose candidates to a poor user experience is unacceptable.
2. Complete Information
Proper form validation must be ensured prior to submission. This means that the form should check that all requested information has been provided by the candidate. If not, an alert should be displayed, instructing the candidate to complete missing or invalid information in order to prevent instances of incomplete applications.
3. Successful Receipt
All information submitted by the candidate must be successfully received along with any appended files (CV's) by all designated recipients. It's vitally important that no application goes to purgatory; applications must be received prior to human evaluation.
4. Receipt Confirmation Alert
It's important that candidates receive a confirmation message either on-page, via email, or both—notifying them that their applications were in fact successfully received. This is just good usability.
5. Recruiter Notification
For applications that are funnelled directly into a database, an email notification must be sent out to the appropriate HR personnel or hiring manager in order to inform them of any new application(s). Recruiters need to know where and how to access applications in order to evaluate candidates based on their submissions.
The rest consists of details. Though the above may seem quite simple, it is possible for requirements to become quite complex; tailored solutions and custom development can often fulfill very specific needs for a fraction of the cost of an ATS and with pay-back period much smaller than the aggregated recurring charges of a job board.
An added benefit of driving recruitment efforts to your own website is that you can dial in the effectiveness of your campaigns and candidate lead funnel. You can do split A/B testing on your promotions and infrastructure, measure your traffic and conversion and really get scientific about recruitment. The possibilities are endless. The point is: do not neglect your own website as a recruitment tool; it could in fact be the most valuable asset to your HR functions.
What are some of the recruitment challenges facing your organization? Let me know below or by emailing me at pat[at]htc[dot]ca, and maybe I can shed some insight on how to drive performance in this area. And as always, questions and comments are always welcomed.