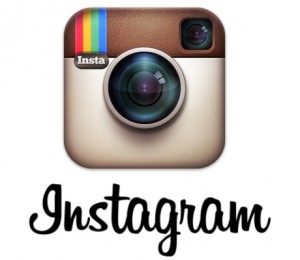 Instagram is a popular photo application/social network that has taken the world by storm in 2012. The app allows users to apply retro-themed filters to digital photos and to share photos with followers. Instagram's popularity transcends demographics and has given rise to a new generation of digital mobile-photographers. Just more than two years since its initial release, Instagram has already overpowered twitter in daily active users with 7.3 million to Twitter's 6.9 million.
Recognizing the company's mobile success as their ticket into the trendy mobile environment, Facebook purchased Instagram for a billion dollars in early 2012, thereby solidifying Instagram's position in the social environment. Businesses have since tapped-into Instagram's unique potential and begun using the young social network in innovative ways. Here are a couple examples:
Insta Menu
Since Instragram's explosion onto the scene, one thing has become clear: people love to take picture's of what they are about to eat. At the time of writing 17,529,245 Instagrams have "food" in their hashtags. Some restaurants, quick to recognize the trend, have begun capitalizing on this new form of user-generated publicity. Comodo restaurant in New York has taken the innovative step of asking customers who Instagram their dishes to include the hashtag #ComodoMenu. Diners who are having trouble deciding on a dish, or who are curious to see a dish before they select it, can use Instagram to view Comodo Menu items that have been tagged by other diners. Comodo doesn't have an official website (shocking I know, every restaurant should) but I think a great idea would be to embed an Instagram menu on a restaurant's website where it can serve as a gallery and provide visual references for the menu items.
Creative Engagement
Not all products are as popular to photograph as food. Companies whose products aren't as photogenic as a buttery lobster tail served atop a juicy filet mignon have to find creative ways to harness Instagram's photographic potential. Photo contests are one way that brands are doing this. General Electric is a grand-daddy of a company with many less-than-sexy products but in a recent Instagram contest more than 4000 Instagram photos were submitted with the hashtag #GEInspiredMe and then posted to Facebook where fans voted for the finalists. GE's success on Instagram proves that with the right strategy, any company can tap into the Instagram trend to improve their customer engagement.
Are you a business that's getting in on Instagram? What's your social strategy? In what creative ways are you harnessing the hashtag? Let us know in the comments below.