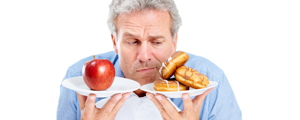 That morning donut sure tasted delicious, but now you're feeling sluggish and your concentration is waning. You may not know it but that donut (and those birthday cupcakes) are doing more harm than you think. In fact, our nutrition has a direct correlation to our work productivity, according to a study released by the International Labor Organization in 2005.
Just how much can our diets impact our work performance? The World Health Organization suggests that if we said 'no' to the sweets and treats, we could actually raise our productivity level by 20%. That donut isn't looking as tempting now, is it?
So which foods will amp your brain power?