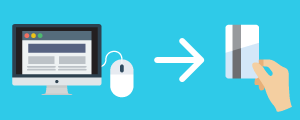 There are over 400 million websites worldwide that compete for the attention of Internet users. How do you make your website stand out and engage your visitors better than the competition? Most importantly, how do you get visitors to take action on your website in a way that fulfills your objectives?
Here are some user-friendly conversion-optimization tips that will help turn your website visitors into paying customers. These tips are also summarized in an infographic at the end of the blog.
1. Landing Pages
Include a headline
Include a clear headline on your landing page to immediately inform the visitor about the nature of the content on the page while capturing their interest. Never compromise clarity for creativity; but do your best to compel using language that helps the visitor identify with the content or earns their interest.
Inspire trust & confidence
Many companies claim to offer the best products and services. For this reason alone, most customers are naturally skeptical of online claims. Inspire visitor confidence by demonstrating industry leadership and best practice compliance. Secure your website with an SSL certificate. Showcase awards and genuine testimonials. Leverage media and customer brands, if possible. Display seals of accreditation. Legitimize yourself in the eyes of your visitor; it goes a long way.
Minimize distractions
Remove all content that has no purpose or adds no value. Cut all clutter that could distract a user from the action you want them to complete. Remove banners from pages with forms on them. Include as few links as possible; only retain those that funnel your visitors to content and functionality you want them to engage with. Simplify your forms; remove all fields for data you don't absolutely need. Don't give them a reason to lose interest, break focus or leave your website.
2. Calls-to-Action (CTAs)
Visibility
Ensure your buttons and CTAs are prominent and obvious by positioning them above the fold where visitors don't have to scroll to see them (on mobile devices too!). Colour them in a way that contrasts with the rest of the page. Use bold styling and ensure they are large enough. People love clicking buttons; put 'em right in their faces.
Persuasiveness
Your CTAs should directly and clearly invite the action you want them to complete. Strengthen your CTA by employing the right appeals for the action. For instance, a charity might want to include a message that tugs on the heart strings, while an online retailer might want to create a sense of urgency by citing a limited time offer. Give the visitor a reason to act immediately. There's nothing worse than a missed opportunity; communicate persuasively with your visitors.
Supporting materials
If there's additional content that strengthens your offering or reason to convert, make it accessible and frame it in a compelling fashion. The benefits of the action or offering need to be evident in order to strengthen the appeal. Think about what's of interest to your visitor. Glamour shots of your product from different angles, zooming functionality, impressive specs, ratings, or reviews can enhance the appeal of your offerings. Communicate the added value that sets you apart.
3. Checkout (CTAs)
Inventory & stock availability
Creating a perception of scarcity encourages buying. When shopping on an e-commerce website, real-time inventory information or an indication of limited stock availability can tilt shoppers' hands to purchase immediately and in larger quantities. Consider making this data available to your visitors on a per-product basis. The more clearly this information is conveyed, the better.
Payment options
It's 2016; there are several ways to make a payment these days, especially online. Consider offering the most flexible payment options that suit your business. If you're capable of letting your customers pay on account, do so. If you're a retailer; it's best to accept all major credit cards, and PayPal. Make sure to evaluate your merchant account options with your payment processing partner; you might be able to negotiate better rates or a different package in the rapidly evolving field. Don't forfeit a transaction due to not accepting your customer's preferred method of payment.
No registration required
If you don't absolutely need (extensive) customer data to sell your products, make customer registration optional or offer a guest check-out. It's increasingly common for e-commerce sites to only request the information they need to fulfill your order. Don't force your customers to login, or remember their usernames and passwords if you don't have to. No muss, no fuss. Remove all roadblocks to conversion, and watch that metric soar.
To optimize your website for conversion, put yourself in the shoes of a visitor, and remember to KISS: keep it simple, stupid! Great user experiences are those that are friendly, fluid and intuitive. Help your visitors out by making their tasks (your conversion goal) as easy as possible. Don't make them think or distract them; delight them with an unparalleled user experience.