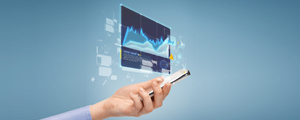 Over the past few years Google Analytics (GA) has become the industry standard for website tracking and measurement amongst small and medium-sized business. In 2016 Google is capitalizing on this momentum and eyeing the enterprise data-solutions market with the introduction of Google Analytics 360 Suite. The 360 Suite is a new group of 6 analytics products that includes 4 new components of GA as well as two-rebranded aspects. To help you get a handle on this update, here's a quick summary of the 4 major new products and their role within the Suite:
Google Optimize 360
Centered around website testing and personalization, this tool for marketers is the key to providing better user experiences. With integrated A/B testing options, Optimize 360 users will be able to tailor versions of their site to different consumers.
Google Audience Center 360
This data management platform will be the key to understanding visitor segments and behavior, allowing marketers to more easily find and grow their audience. Audience Center 360 can be integrated with Google's own tools, such as Google AdWords and DoubleClick, as well as third party data providers for robust audience tracking data across channels, devices and campaigns.
Google Data Studio 360
Data Studio 360 combines the best aspects of Google Analytics reports and data visualization with the ease of collaboration inherent to Google Docs. This data analysis product produces detailed, interactive reports and dashboards that simplify insight development while ensuring a consistent understanding of website metrics across your team.
Google Attribution 360 (Formerly Adometry)
Attribution 360 is a total overhaul of Adometry. The purpose of this product is to help establish ROI for online and offline advertising. Cross-channel attribution and marketing-mix modelling techniques support a streamlined view that allows you to better understand the true value of your marketing efforts.
As 2016 rolls on, expect to hear more about Google Analytics 360 and how businesses like yours are using it to optimize their marketing efforts through a better understating of audience behaviour, website usability, and advertising effectiveness.
Interested in integrating Google Analytics into your website or online marketing strategy? High-Touch can help, so reach out today for more information.