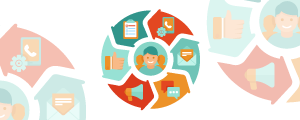 Enterprises and organizations often conceptualize the requirements for new websites and applications in a vacuum. A small group of internal stakeholders, usually executives with limited technical expertise, will compile a feature wishlist that they think will satisfy their business goals. What is generally not considered during this process, is who the product's users are and what the goals, motivations and pain points of these users will be as they interact with it. Managing accounts at HTC, I've seen this a few times. If not addressed, the final product can end up something like this:
This diagram illustrates the discrepancy that commonly occurs between business and user objectives during the web design process. The result is a website with low traffic or an application with poor usage.
To help close this distance and make products more usable, there are some practices that can be used throughout the research, planning and design phases of a project:
User Research
The first step to incorporating user considerations is simple: find some representative users and ask them what their considerations are.
During a recent e-commerce project for a camping equipment retailer, I created a comprehensive survey intended to quantify metrics such as camper age, group size, location preference, favorite activities and choice of equipment. The survey was posted to a forum for camping enthusiasts and received more than 80 responses; a significant sample size off which to base insights.
I also interviewed some of these campers to obtain a qualitative perspective. By listening to users, I captured real-world situations, motivations and pain points. Through these surveys and interviews, I was able to observe patterns, inspire insights, and compile significant user data that would inform later deliverables.
Personas & User Scenarios
To keep the user centered throughout the planning & design phases, a good habit is to create composite personas and a list of example user scenarios that encapsulate your research. These will help you and other stakeholders build empathy for your users and establish a common understanding of their motivations and pain points as you move through development stages.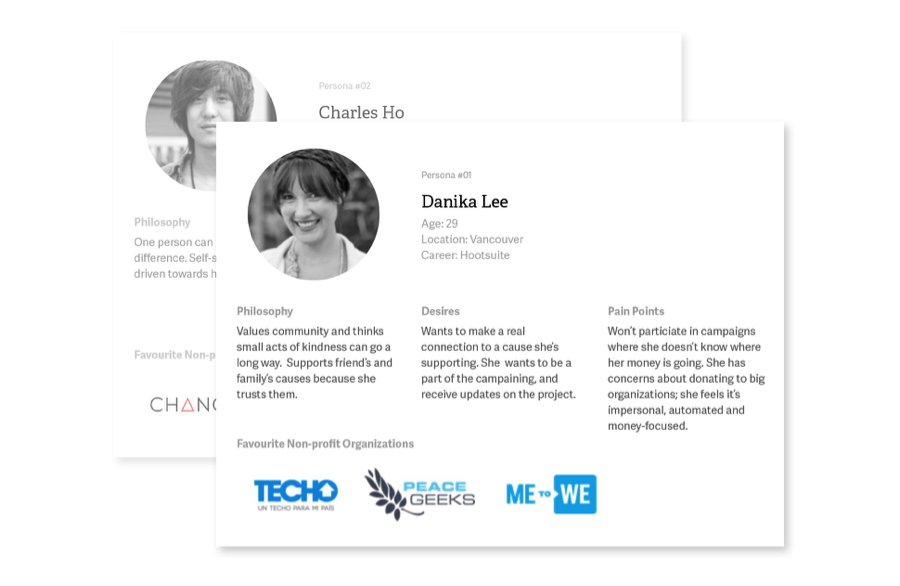 Scenarios are short use-case examples that help put you in your persona's shoes. They help you understand the context that a user might be using your website or application in. For example, if you were developing an employee information portal, a scenario might be:
Chris is traveling to Seattle for work next week and wants to check on the amount he can be reimbursed for meals and other expenses.
By walking through this process as Chris, and analyzing the tasks he has to perform to accomplish his goal, stakeholders can gain a more authentic perspective on how the application is being used.
Sketching and Prototyping
As you move through the planning phase you make design assumptions based on the insights you glean from research. Simply pushing these designs through to development can be a costly mistake. Using sketching and prototyping tools, you should test and validate design decisions BEFORE committing them to development.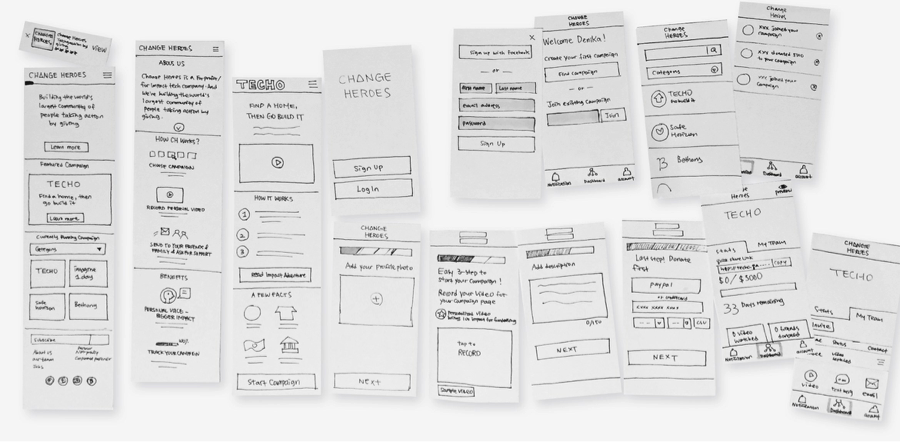 To do this, I like to perform rapid prototyping using paper sketches or digital tools like Invision App. By getting the user involved early in prototype testing, you can pivot features and functionality with greater agility and less cost. The result is a more usable product and more streamlined development.
In upcoming blogs we'll be going further into the UX process and examining how deliverables such as these help us create successful digital products that harmonize user goals with business objectives.