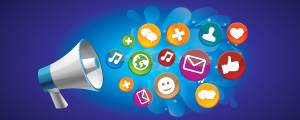 In 2015, the number of global Internet users surpassed 3 billion, smartphone use continued to soar, and the wearable form factor emerged. Here are the statistics and trends savvy digital marketers should be aware of as the year wraps up.
Digital Content Marketing is on the Rise
The good news for digital marketers is that more budget is being diverted from advertising towards online efforts. Content creation and management is playing a larger role than ever, claiming 2nd place in marketing budgets after direct channels. The investment is proving worthwhile, with content marketing this year generating 3 times as many leads with 68% less investment compared to conventional outbound strategies.
Devices – Most Popular and Emerging
While desktop maintained its hold as the most popular device used to search the Internet, smartphones are close behind. 91% of Internet users browse via laptop or PC, but 80% now also rely on a mobile device. Mobile growth is most pronounced in the developing world, which represents 2/3 of all Internet users.
Emerging devices like smartTV's and smartwatches started to trend in 2015. 34% of users now do some browsing through their television and 9% have made the leap to wearables. Expect these trends to solidify in 2016 as the Internet of Things continues to take hold.
E-Commerce Opportunities
As online shopping quickly becomes the standard for consumers, e-commerce experiences need to step up. More than half of Americans think online shopping sites need improvement, a number that jumps to 87% in large developing markets like China. Businesses that invest in seamless, user-friendly e-commerce functionality will fare better in 2016.
2016 will be an exciting year in marketing, filled with new technologies and new talent. The Millennial workforce is growing as businesses establish in-house social media teams. Understanding social content, device habits, and user experience will be important for marketers who want to distinguish themselves.