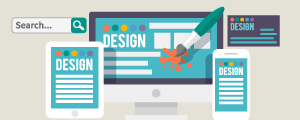 For most small business owners, branding means a company name and logo. But in the age of social media and digital marketing, a brand extends far beyond that. A brand encompasses the associations and emotions that people hold about a company, product or service. Every company, from McDonalds to Old McDonalds Farm, has a brand. And as much as companies may try to shape consumer perceptions, brands ultimately live in the mind of each member of their audience.
If you are building your brand from scratch, here are some key components of the recipe for keeping your brand consistent and well-defined:
1. It Starts with a Name
Your company name is a fundamental component of your brand. When selecting it, strive for originality and avoid generic or common terms. Choose something that relates to your industry and arouses curiosity. Travelocity, LinkedIn, Reddit are examples of recognizable online brands with compelling names that hint at their purpose and industry.
2. Define Your Personality
Popular brands are like popular people, they have distinctive personalities that highlight their strengths and compliment their work. Make your brand one of the cool kids by identifying 3-4 primary personality traits and allowing them to shine through in everything you do.
3. Find Your Voice
Research your industry. Find websites, forums, blogs and groups that relate to your target audience, then listen. Get a sense of common topics and the tone of conversation. Use this research when crafting your own marketing and communications. Remain conscious of tone, grammar and content; talk like your audience talks and discuss topics that interest them.
The important thing to remember is that branding isn't any one component of your business; it's an intangible energy that surrounds everything your business does. You can't force brand perceptions, but by maintaining a clear, consistent brand experience, you can promote authentic, emotional interactions with your brand, and win your customers hearts & minds.