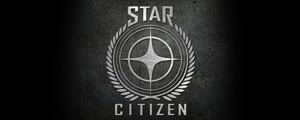 Kickstarter's popular crowdfunding platform has helped fund the development of major products like the Pebble smartwatch, which raised more than 20$ million during it's most recent campaign. But even Pebble's success pales in comparison to the funding campaign for video game/virtual universe "Star Citizen", which as of April 2015 has raised more than $80,000,000.
What is Star Citizen and why has its campaign been so successful?
"I don't want to build a game. I want to build a universe."
Chris Roberts is the video game developer behind popular video games such as Wing Commander and Freelancer. Chris had an ambitious idea for a video game that transcended typical game genres. Star Citizen, Chris says, is "more than a space combat sim, more than a first person shooter and more than an MMO: Star Citizen is the First Person Universe that will allow for unlimited gameplay." The grandeur of the idea, backed by such a credible developer, ignited the hopes and dreams of the gamer community.
Roberts Space Industries
The best crowdfunding campaigns maintain continuous contact with their backers and remind them frequently of what they are getting for their contribution. RobertsSpaceIndustries.com is the project site for Star Citizen and serves as an ever-present reminder of the glorious universe backers are helping to create.
RobertsSpaceIndustries.com is a stunning website that inspires confidence in the project and provides daily updates on development progress, access to beta downloads, and the ability to purchase Star Citizen merchandise. Navigating the Roberts Space Industries website is an experience that fuels any gamer's sense of imagination and excitement. The site has no doubt played a huge role in driving the record-breaking donations to the Star Citizen campaign.
An Astronomical Figure
It takes a couple bucks to build a universe. In 2014, Guinness World records listed the sum of $39,680,576 pledged on Star Citizen's website as the "largest single amount ever raised via crowdsourcing". Since then, the project has doubled that. All this extra money has allowed Chris and the development team to reach for the stars, adding exciting features such as downloadable beta modules, and distinctive fictional languages created by linguistics specialists.
What will the next great Kickstarter story be? Do you have your eye on any campaigns with the potential to topple Star Citizen's cosmic success?