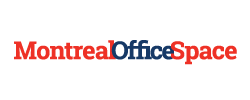 Lloyd Cooper, one of Cushman & Wakefield's most successful commercial real estate brokers, was an early adopter of web. In 2005, recognizing the power of online marketing, Lloyd contracted HTC to create a website for LloydCooper.com, establishing the Lloyd Cooper brand and online presence.
In 2010, as his team grew and the importance of search engine marketing became apparent, Lloyd and HTC launched a separate website on MontrealOfficeSpace.com. The site performed exceptionally for searches relating to local commercial real estate and boosted the Lloyd Cooper brand to new levels of recognition.
In 2015, following the rise of mobile and the establishment of web 2.0 standards Lloyd and HTC devised a plan to modernize Lloyd's web presence with a mobile-optimized redesign of MontrealOfficeSpace.com that consolidated the maintenance requirements of his two sites and provided innovative new features for visitors.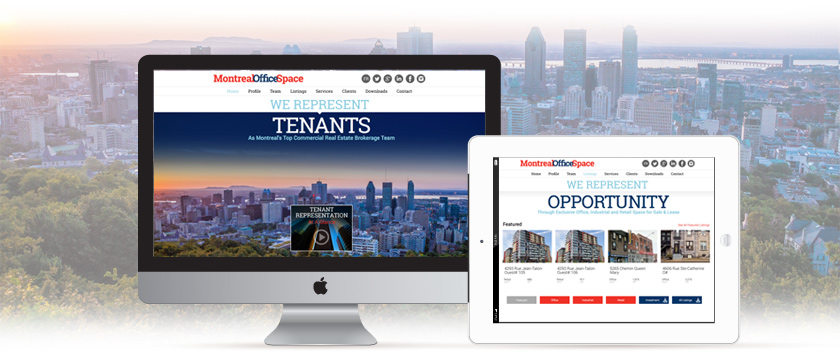 Montreal Office Space 3.0
Dubbed MOS 3.0, the new project was planned as a high-impact, one-page website that would succinctly present all essential positioning and branding statements while providing quick access to all major architectural, informational, and functional components of the site. Both LloydCooper.com and MontrealOfficeSpace.com would now resolve to this consolidated site, reducing overall resource and maintenance requirements. A mobile-optimized, experiential interface with heavily rationalized onsite copy was developed as a strategy for better engaging the attention-deficit, mobile-internet generation, with the goal of reducing creeping bounce rates.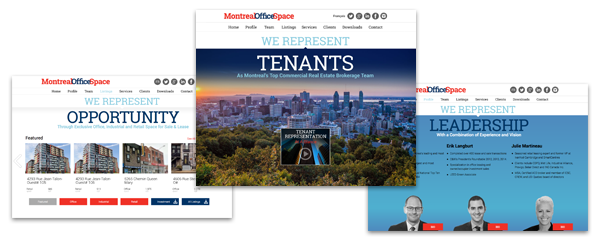 We Represent
Based around the concept of "We Represent" MOS 3.0 is a stunning one-page showcase for Lloyd's updated brand. Each content section is based around a defining element of Lloyd's offering. Embedded videos promote the benefits of tenant representation and offer case studies from satisfied clients. A profile section summarizes the qualifications of Lloyd's team with more detailed, branded profile documents available for download. Integrated property listings in the opportunity section are automatically populated in real-time, drawing traffic and drastically reducing website maintenance requirements. Featured ad space allows Lloyd's team to sell promotional opportunities and generate revenue from the site. The new Montreal Office Space has cemented Lloyd's online leadership for years to come.