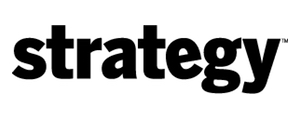 2014 is over and 2015 is here. Each year, marketing budgets adapt based on lessons learned and trends predicted. Strategy magazine does a great job of quantifying this yearly shift through its annual marketer survey. As we, and other online marketers, prepare for the continued migration of consumers towards the mobile Internet, our team thought it would be helpful to highlight some of the Strategy survey's most pertinent results.
Key Insights from 2014
The importance of marketing continued to gain recognition from businesses in 2014. 44% of marketers reported increased budgets, up from 37% last year. Digital was the big winner in terms of budget allotment up 12% from 2013. Probably one of the biggest indications of the shift towards mobile media consumption was the massive decrease in spend on television advertising, which fell a whopping 59% from 2013. As more video and entertainment is consumed online, the advertising power of television is being weakened significantly.
Key Insights for 2015
It should come as no surprise that the importance of digital marketing is becoming a major focus in 2015, replacing print in a big way. 48% of marketers will increase digital spending in 2014, corresponding with a massive 44% percent decrease in print investment. Technically a subset of digital, Social Media was a distant runner-up in terms of gains with a reported a 13% increase in spend. Facebook continues to lead the charge for social marketing activity, with 92% of brands active on the platform. Twitter (85%) and YouTube (70%) are close seconds. Instagram and LinkedIn have showed their growing importance with more than 50% of brands now in on the action. Original approaches to media are the key in a quickly evolving technological landscape, 18% of marketers cited innovation as their top priority.
Our Take on the Trends
As mobile Internet usage surpasses traditional desktop usage this year, expect to see a continued evolution of online marketing and commerce. Video content consumed on smartphones and tablets will increasingly chisel away at the effectiveness of television advertising. Traditional commerce will also be impacted as more businesses turn to e-commerce, especially on mobile. Old school brick-and-mortar retailers will need to adapt accordingly with more online shopping solutions.
What are your major insights from 2014 and how are you preparing your budget for 2015? Let us know in the comments below!