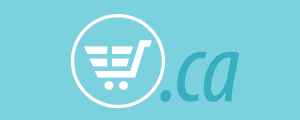 Canadian e-commerce has taken off and nothing can stop it. Nearly every Canadian Internet user (82%) has made an online purchase this year, according to the latest research by the Ipsos Interactive Reid Report. Across all age groups, online spending is up. WAY up! The average amount of reported spending annually for online purchases is now $954.
Just how impressive are the statistics supporting e-commerce use in Canada? Read on to find out.
Canadian E-Commerce Transcends Generations
Across the board, online spending by Canadians is up. Expectedly, the youngest demographic of shoppers is the most active, with a whopping 92% of consumers aged 18-34 having purchased online this year. More surprising, however, is that these numbers remain strong amongst demographics that have traditionally relied on brick & mortar for retail purchasing. 82% of consumers aged 35-54 have purchased online this year, dropping to a still impressive 74% among those aged 55 and older.
Shopping for the Home, From the Home
The household goods and personal products categories have seen the most growth in online purchasing this year. Cosmetic and beauty products, pet products, housewares, groceries, and eye-care products have all seen increases. Not only are consumers buying for the home but they are buying predominantly from the home. Despite the explosion of mobile devices over the past few years, 9 in 10 online purchases over the past 12 months have still been made from desktops or laptops.
Mobile is Poised for Growth
While desktops and laptops may still be the leading medium for consumers shopping online, this may not be the case for long. Year over year growth for purchasing via mobile devices continues to grow, with nearly 20% of consumers having made purchases via smartphones or tablets within the past 12 months. Age plays the most significant role here, with 33% of the youngest demographic indicating that they have made purchases via their smartphone in the past year vs only 8% of those aged 55 and up.
As the enthusiasm for mobile shopping continues to grow, businesses seeking to carve their way into e-commerce ecosystem should look to provide consistent experiences across platforms and optimize their shopping experience for the growing number of Millenial consumers that are becoming increasingly accustomed to shopping on-the-go.
Is your business equipped to serve the next generation of Canadian consumers? Let us know what steps you're taking to maximize your e-commerce profits in 2015.