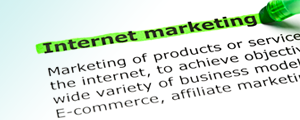 It's the buzzword of the year: content marketing. Your competitors are all doing it but you don't know where to start – or if all this content stuff can really help your bottom line. So who do ask? Where do you jump in? And how much time and money do you have to invest before you see results?
Content Marketing in a Nutshell
Customers today have virtually shut off the traditional world of advertising. They skip TV ads, stream shows, and ignore pop-ups and banners. In today's advertising world, every business needs to consider themselves a TV station and a magazine. Creating and propagating smart, optimized content that answers your customers' questions is the most direct line to sales and loyalty. The main idea behind content marketing is that if your company consistently delivers valuable and relevant information to buyers, they will reward you with their business and loyalty.
Content Marketing and Your Bottom Line
Say a customer is looking to purchase a new camera for summer vacation. They Google reviews of different models and land on Nikon's blog article reviewing the newest digital cameras on the market. Nikon's smart and optimized blog content has brought them onto their site. Say they end up purchasing Nikon's camera and decide they like it so much they'd like to know more about Nikon products. Subscribing to Nikon's blog means that they are constantly engaged with the brand. Smart content generates web traffic via search and social linkages. What's more, unlike traditional advertising, those links will exist in perpetuity. While you may not see an instant boost in your bottom line, consistent valuable content will keep driving traffic to your site and eventually convert customers.
Where to Jump In
If you don't know where to start, ask yourself: How can I be of value to my customers? What kind of questions are they asking? Is there information that can be useful to them? Once you can pin down your main themes, think about how you can engage your audience and create content worth sharing. Even boring brands have a story to tell; it's just about finding the right way to tell it. As Chris Winfield of BlueGlass Interactive explains, "Instead of just investing in their blog and blogging strategies, companies are investing in content people will actually want to share. Even if it's not directly related to selling something, it's still branding."
Quality: The Key to Content Marketing
Like everything else in business, you get what you put in. Success in content marketing is about quality content. Google is always striving to create technology that separates good content from bad. It wants to reward high quality sites with improved rankings and remove poor quality from search results. We all know that quality takes time which means that you can't pawn off your brand new company blog on your intern on an employee with a hefty to-do list. They key to being successful at content marketing is to think of it as valuable marketing, not a "necessary evil" that you have to do to keep up with the competition.
Content marketing is an opportunity to show your target market that you are a helpful company who knows what they're talking about and wants to invest in their customers. The web is brimming with surfers ready to be your next customer. Now it's up to you to reach your customers and prospects through valuable content that's relevant to them.
Let us know if this article was helpful to you! If you need help creating valuable, engaging content, please contact us!