During March, we'll be exploring local and Canadian business ventures whose innovative business models harness the potential of new technologies and the mobile-web. By addressing modern market demands with modern solutions, these game-changing businesses are challenging industry norms and connecting with a new generation of consumers.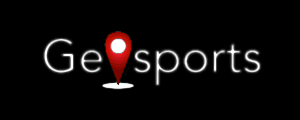 You were part of basketball team in high school, intramurals in college, but now, it seems impossible to get a game going. Even if you manage to get a few friends together, it's never enough for a game like in the good ol' days. If only you had a way to recruit some extra players.
This problem is exactly what the founders of Geosports, computer programmers Simon Chevalier and Vincent Martel, aimed to solve when they created their revolutionary mobile app. "Connecting people through sports," the app uses social media to bring together sports enthusiasts in a global online community. By downloading the app, which will be available for iPhone and Android operating systems, users will be able to organize (or join in) a game of their favorite sport. Game creation includes determining the time, date, and level of competitiveness. Once created, everyone in the immediate vicinity whose profile indicates an interest in that sport is sent an invite notification. Unlike Facebook events or traditional texting and email, players don't have to know each other in advance to get the notification – they just need to have the GeoSports app.
Geosports aims to provide the best user experience by tailoring the app to each user's preferences. Meaning, you only see the things that interest you. If you're into mountain biking and yoga, you won't be bothered by invites to go fishing or cross-country skiing. If you want to know about deals on gear and memberships, you'll see those. If you're only interested in open games, that's all you'll see. You can even decide to only see games your friends are playing in. While the app will be available for free, users will be able to pay for additional tools that enable them to organize larger events, branch out to a larger target audience, and even sell sports gear.
By using Geotargeting technology, the app becomes especially useful for athletes on the go. If you find yourself on a business trip in Calgary or even Barcelona, Geosports lets you join a game of hoops or get in on some soccer action even if you don't know anyone in the city. Maybe you just got hit with some paperwork and won't make it in time for your weekly hockey game. Geosports can help you find another game closer to your office so you can still get your fix.
To help fund the project, Geosports' developers have launched a funding campaign on Kickstarter. All contributions will go towards finishing the app, testing, proofing, and adding features. If the funding goal is attained, statistical tools will be available to all. Donors will receive advance notification for special company events, updates and improvements, Geopoints that can be used to buy features, and extended event notification radius.
Interested in GeoSports? Visit their Kickstarter page or visit the GeoSports website to get involved.