During March, we'll be exploring local and Canadian business ventures whose innovative business models harness the potential of new technologies and the mobile-web. By addressing modern market demands with modern solutions, these game-changing businesses are challenging industry norms and connecting with a new generation of consumers.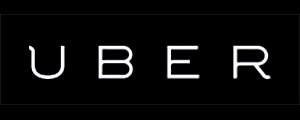 Traditional taxi service leaves a lot to be desired. They're never on the street when you need them. When you call for one, arrival times are often unpredictable. Drivers are frequently surly or unprofessional; some have smelly cars or purposely take circuitous routes to drive up the fare. Credit card payment is sometimes unavailable, and when you don't have the right change, you are often compelled to leave an overly generous cash tip. A new service in Montreal aims to change all this with a more dignified brand of taxi service. Sporting the enticing tagline "Everyone's Private Driver", Uber aims to eliminate the imperfections associated with taking taxis.
Uber works by connecting registered Uber taxi drivers with registered Uber passengers. Passengers who use the service download the app and create a profile that includes their credit card information. The interface for hailing a cab is as simple as can be. Once opened, the app displays a map with your current location and shows all the registered Uber vehicles in the area. Passengers can enter coordinates to receive a fare quote and the app provides real-time arrival estimates. Alternatively, passengers can simply hail a taxi to their current location with no specified destination.
Once a cab has been hailed, the passenger receives an arrival estimate, along with the driver's name and contact number to ensure a smooth rendezvous. When the taxi arrives, a text is sent to the passenger to inform them. Having the driver's name beforehand adds a personal element to the experience, and addressing them by name really does give you the sense of having a personal driver. When passengers arrive at their destination, there is no clumsy backseat transaction to be made; the ride and tip are both billed automatically to the passengers credit card.
After the transaction and ride are complete, the Uber app asks passengers to rate their driver on a scale of 5. This is an empowering aspect of the service, as it encourages drivers to keep clean cars and take direct routes, less they create an unhappy passenger and receive a bad review. Furthermore, Uber will use your ratings to determine which drivers you prefer, and will prioritize them if they are nearby the next time you request a taxi.
My personal experience with Uber so far has been great. I love not having to pay out of pocket when I need a cab, I love the personalized element, and I love the convenience of hailing via Uber's sleek app. Uber is perfect for when you want to impress a date because you can hail it discretely, address the driver by name, and then slip out without paying once you've arrived, making the whole experience smooth and seamless. Uber is also a great use of new technologies such as geo-location, something that we'll be seeing more of in other posts this month. If you haven't tried Uber yet, keep an eye out for their promotions that gives new members $20 credit to deduct from their first ride(s).
Have you tried Uber? What was your impression? Is the Montreal service here to stay? Let us know what you think in the comments below.