During March we'll be exploring local and Canadian business ventures whose innovative business models harness the potential of new technologies and the mobile-web. By addressing modern market demands with modern solutions, these businesses are challenging industry norms and connecting with a new generation of consumers.
Take a Breather
It can be hard to find peace and quiet in the city, especially when you have work to get done. Breather is a new local business that aims to address this challenge by providing you with "your second home or office, wherever and whenever you need it."
Breather is addressing the needs of modern urban professionals who don't want to be bound by the commitment, costs, and inflexibility of renting traditional office space, offering private workspaces that can be rented by the hour and on the go via an intuitive mobile-app.
With four locations in downtown Montreal, Breather is now introducing it's concept to one of Canada's most bustling urban landscapes.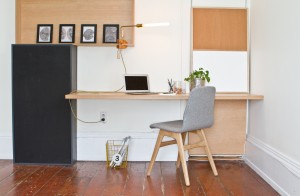 Breather Montreal
Breather's logo is a green pine tree, symbolizing the breath of fresh air offered by the tranquil workspaces. The company's Montreal offices are beautiful and conveniently located. Central locations on major streets such a McGill College and Drummond are a steal at 15$ an hour, and represent some of the most affordable office space in the downtown core.
Using Breather
Renting a workspace is easy. The first step is downloading Breather's attractive mobile application and creating an account.
After creating an account or connecting via Facebook or Twitter, a map interface is presented showing Breather offices near your current location. Tapping a map location will give you additional details including the address, a description of the space, and the rental cost per hour.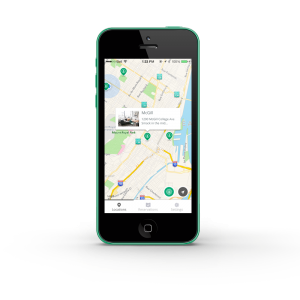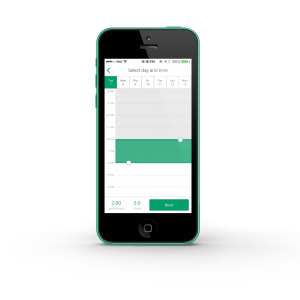 By tapping "Select Location" from the details overview, you can see availability and specify a reservation time via an intuitive scheduling interface. Breather will keep your credit card on file after you've entered it for the first time, adding an additional layer of speed and convenience for frequent users.
A Breath of Fresh Air
The concept of a by-the-hour, serviced office space is a promising and progressive solution for independent, contemporary, young professionals trying to avoid the planning, overhead, and maintenance requirements associated with traditional commercial office space. Breather has pulled out ahead of the pack, introducing the concept to Montreal and supporting it through a mobile application with attractiveness, functionality, and convenience that is emblematic of the Breather workspaces themselves.
Have you used a Breather workspace? What was your impression of the workspace and service as a whole? Let us know in the comments below.