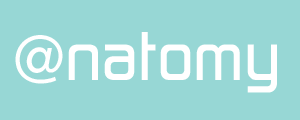 Email marketing is one of the most effective ways to communicate with your audience. An email is a powerful, personalized way to share company news and helpful information; introduce a new product, service or promotion; or generate sales leads. A well-designed, properly targeted, and branded email campaign can become the cornerstone of your marketing strategy, allowing your business to create deeper relationships with your audience for a fraction of the cost of traditional media. The key is getting your customers to click your email amongst the hundreds of others flooding their inboxes.
So what can you do to get an email clicked instead of trashed? Check out these tips:
1. Sender Name
If the email looks spiffy, it won't matter who sent it right? Wrong! 73% of email recipients use the from line to decide whether to keep reading or click "Junk". Generic addresses like "marketing@prcompany.com" sound spammy. Instead, choose a recognizable name or organization.
2. Subject Line
It may seem like a mundane task, but crafting an eye-catching subject line is key to a successful email. A good subject line should be clear, concise and include an enticing call-to-action. As well, try and get into the details of the email. Advertising a promotion? Instead of "50% off Sumer Sale", try "50% off Casual Summer Sandals and more. Come and get 'em!" Remember, 35% of email users open messages based on the subject line – use this space as an opportunity to give your audience a taste of the awesome content to follow.
3. Engaging, Relevant Content
Are you stressing about writing this email? Do you have paperwork stacked on your desk and an endless to-do list? If you're thinking about your stress and anxiety while you're crafting an email, chances are that it will show in the text. Are you telling your customers about a new product? Think of who would be excited by that offer and put yourself in their shoes. If you're enthusiastic about your email, your customers will be, too. Use language that sounds natural and don't be afraid to add personality. Most importantly, don't send information that your readers don't want. Lack of relevance accounts for 75% of subscriber opt-outs.
4. Powerful Branding
With so many emails flooding your customer's inbox, how do you get them to click on yours? Using powerful branding makes it easy for customers to know what your email is about. Placing your logo in a noticeable location will allow your audience to link the email with your brand. 40% of email recipients say that receiving an email makes them more likely to purchase from that company in the future. Just be sure to keep your branding consistent across all platforms.
5. Clear Call-to-Action
Whether it's visiting your site, taking advantage of a promotion, downloading your newsletter, or attending your company event, every email's purpose is to have your audience perform an action. Don't force your reader to dig through paragraphs of content before discovering what that action is. A clear call-to-action button is the most effective way to instruct your audience and help them get where you want them to be.
Email marketing can be extremely successful if you can tap into the needs and preferences of your audience, including your mobile users. With 43% of mobile email users checking their email at least four times a day, optimizing your email marketing campaign for mobile can have real benefits for your company. If you make it easy and exciting for your audience to engage your email, you'll have them clicking through in no time.