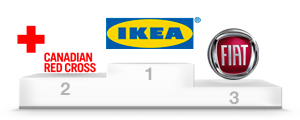 A brand is an asset that is built over time. A successful brand grows through a variety of factors including a clear identity, consistent communication, successful advertising and marketing, and now more than ever, social responsibility. Here is a look at some brands that hit it big in 2013 and others who didn't quite make the cut.
Winners

IKEA Builds a Global Example
IKEA tops the list for biggest brand winners of 2013, with an incredible 90% leap in BDI (brand development index). What's driving the world's biggest furniture company to rise even further on the brand charts? IKEA is in the process of installing solar panels at as many locations as possible, as part of its initiative to reduce its carbon footprint and energy costs. The long term goal? To be energy independent by 2020, meaning it produces as much renewable energy as is consumed by all its stores worldwide.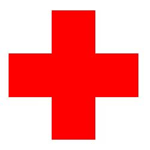 Red Cross Shows Impressive Response
The American Red Cross was named Most Respectful Brand for 2013. We all know the amount of global good that pours out from this organization, and its true capabilities were seen in the wake of Hurricane Sandy. The Red Cross provided the largest U.S. response in five years to meet Sandy's incredible damage. More than 17,000 trained workers were deployed to provide emergency relief which included more than 17.5 million meals, 7 million relief items, and several months of emergency relief and shelter to those disrupted by the storm.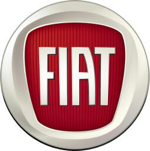 Fiat Reinvents the Wheel
Fiat hit a much-needed home run with the re-launch of the iconic Fiat 500 – a small, inexpensive, utilitarian car. The modern version of the model is a deserved success story for the brand, with its unique contemporary Italian style, versatility, and all the modern technology to boot. As a result of the new model, Fiat, which had been virtually absent from the American auto market since 1984, experienced a 150% sales growth in the first 6 months of 2013.
Losers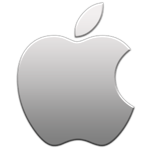 Apple Gets Lost with Maps
Apple has made it on to the biggest brand losers list due its disastrous launch of Apple Maps. There has been an overwhelming negative response to the app, which has been accused of being incomplete (many cities in China are completely blank) and having misplaced, incorrectly named and lost landmarks. The app has even been called "dangerously misleading" by Ireland's Minister for Justice after it was discovered that a Dublin farm had been labeled as a working airport.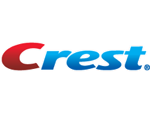 Crest Looses its Lustre
While Procter & Gamble remains the clear leader in the U.S. personal care market, some of its category-leading brands, like Crest, are meeting stiff competition. Looking to overtake Crest for the #1 spot is Colgate, who has experienced success with a series of innovative products in the last two years. Crest's lack of similar innovation has cost the toothpaste giant in brand strength.
Sony Takes a Bite from the Poison Apple
The former leader in electronics continues its downward spiral with no end in sight. The main cause of Sony's decline? Lack of innovation. When Apple launched the iPod in 2001, it was the beginning of the end for Sony, who simply couldn't compete with this level of technological advance. It's been a while since Sony has come out with a hit product, and with Apple and Samsung in the ring, it will need a big hit, or it risks a knockout.
What brands do you feel have experienced a positive boost in public perception this year? What brands do you feel have fallen from grace? Let us know in the comments below.
* All logos from Google Images