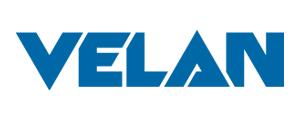 Since Velan founder, A.K. Velan, first began traveling the world in the 1950's, overseas expansion has been at the forefront of the company agenda. Velan, a global leader in valve manufacturing, has experienced an exciting milestone year: over $500 million in sales for the fiscal year ending February 28, 2013. Selling over 600,000 valves in 64 different countries, it's clear that Velan has mastered the ingredients for global success.
An Unwavering Commitment to Quality
Velan has a reputation for offering the finest quality valves. In fact, the company's commitment to the quality of their product is written right into their slogan: "Quality that lasts." Velan insists that this phrase is more than a slogan, it's a "daily business imperative." The company's commitment to quality is the driving force behind their design, production, testing and service. This means using the highest quality materials, adhering to the strictest design criteria, and employing the most advanced manufacturing technology and automation.
An Emphasis on Employee Longevity
Velan employs 2,030 personnel in 12 countries. The company insists on the importance of retaining its quality employees. "One of the strong points of Velan is the longevity of our people," says President and CEO, Tom Velan. Velan employees are proud of their careers with the company, and some have remained with the company for decades. One such employee is John Tsesmelis, a plant manager at Velan's original plant in Montreal, who has been with the company for fifty years. "I enjoy what I do and especially the many people I work with," says Tsesmelis. "I want to set an example for others."
A Keen Eye to the Sky
While Velan continues to enhance its North American base, it is focused on strengthening its worldwide network and presence overseas. Currently, Velan has over 1,000,000 sq.ft of production space in 16 manufacturing plants around the globe, with a 17th being built in South Korea. In 2013, 62% of sales were outside North America. Why such an intense focus on global expansion? "The world is becoming truly interconnected," says Tom. A current two-year $48 million investment in global manufacturing infrastructure will enable the company to improve efficiency, increase its global presence, and ultimately improve cost competitiveness.
With a continued investment in their product, their employees and their overseas presence, it is clear that Velan lives up to its global reputation for excellence.
We have had the opportunity to work with Velan for more than 20 years, helping to evolve and optimize their brand and their website in order to give the company a truly global online presence. We congratulate Velan on a notable year and look forward to their continued success.