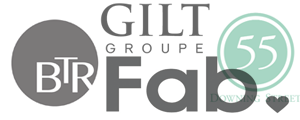 It's no surprise that shoppers love sales. Even better are sales on brand name items. Flash sales sites like Gilt Groupe, Fab.com, Rue La La, Beyond the Rack, and Hautelook each offer shoppers the same enticing service: a limited chance to buy high-end merchandise online, at discounted prices. Reuters reports that visits to the top flash-sale sites nearly doubled in 2012, turning into an incredible $2 billion business.
Why have flash sales sites been such an incredible success?
1) Out with the Old
Before flash sites came along, the only way to get a deal on brand name items was to wait for an in-store sale, drive to an outlet mall, or be in the know for those oh-so-secretive sample sales. The problem in each case is that you have to be there in person and at the right time. And we've all had an overly-eager sales shopper snatch an item right from our hands. So, if your city doesn't carry the brand you're longing for, you can't take a road trip simply to procure your favourite jeans, or your Taekwondo skills are a bit rusty, no deal for you. Flash sales sites take care of all these problems by bringing sales right to you.
2) In With the New
Forget about keeping tabs on your local mall's sales schedule. No more waiting hours in line to enter. Flash sales sites make discounts available from wherever you are, at all hours. Sites like Ideeli and GiltGroup enable you to search, shop and ship right from the palm of your hand. So even if you don't work in Soho or Times Square, you can grab a stunning pair of heels on your lunch break and still have time to actually eat.
3) Making Discount Look Desirable
There is no better way to make a piece of clothing look old and tired than shoving it onto a sales rack, crammed between a sequin explosion and size 12 leather pants. Add the piles of clothing everywhere, the endless lines and the ugly black plastic bag your "new" clothing is packed into, and well, discount shopping can be a less than pleasant experience. Flash sales sites like Gilt Groupe and Ideeli recognize that low prices shouldn't mean low service. In fact, it's white glove all the way from beautiful photography and models to perfectly wrapped gift boxes.
4) Expanding Your Shopping Comfort Zone
A lot of us are creatures of habit. We eat at the same few restaurants, get our hair cut at the same salon, and shop at the same few locations. Flash sales sites not only expose consumers to new brands, they also give an incentive to try them. Not sure about this nail salon? Groupon's half-price spa day is a great reason to check it out!
5) Doing All the Dirty Work
The most annoying element of sales shopping is having to dig through the piles to find that item on your wish list. Worse, is discovering it's sold out. Flash sales sites notify you by email of when each brand is going on sale. Finding it requires a simple scroll. Item sold out? Simply place yourself on the wait list and the site will contact you if the item frees up. It's discount shopping without all the dirty work.
From incredible convenience to first-class service, flash sales sites bring all the amazing products and prices, without all the pandemonium.
Do yo have any experience with flash sales site shopping? Let us know what you think in the comments below!