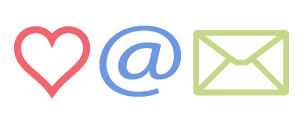 With social media securing its role in building B2B relationships, many feel that email marketing is outdated. Facebook, Twitter and LinkedIn feel cool and new while email feels like a thing of the past.
While new always feels a little shinier, let's not forget that email has 2.9 billion user accounts – that's almost three times as many as Facebook and Twitter combined. And email marketing still has better conversion rates than social media marketing. There's no doubt that social media is critical, but email hasn't lost it's touch.
Email marketing has one very critical difference: it's personal. (First name basis, sitting in your personal inbox, personal.) This detail is a major advantage, and the chance to create a more intimate experience for your customers. Your clients' inbox is the way to their heart – read on to discover how to make them fall in love!
1. Show Your Appreciation
Telling your customers you appreciate their business is a simple way to show them you care. Many companies have beautifully-designed websites with impressive functionality that makes purchasing effortless. But once the purchase is made, all love goes out the window. A well-designed and elegant thank-you email will make your customer feel good about doing business with you and make your company look professional through and through.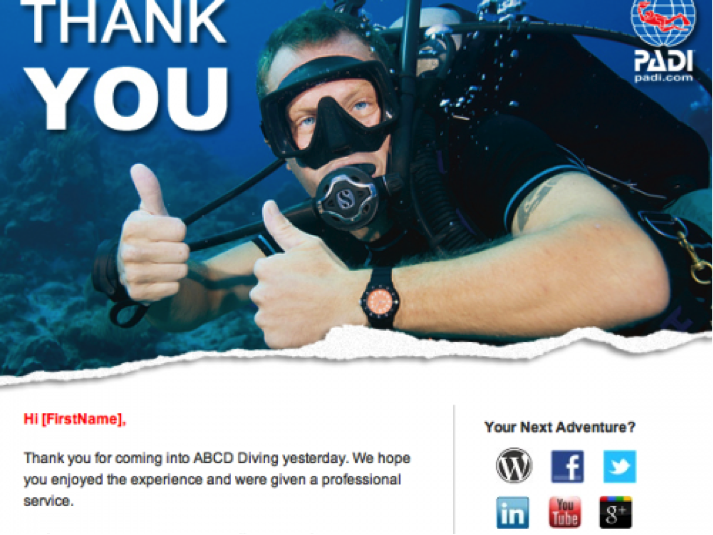 Image source: http://www.eve.padi-islands.com/2012/07/12/thank-you-email-04/
2. Apologize
There is nothing more frustrating than a website that isn't working properly, an order delay, or a shipment that arrives broken. While mistakes are definitely not something to be celebrated, they can also be an opportunity to show your customers that you're a company who cares about more than just the sale. An apology email will go a long way in keeping your customers happy. After all, companies are only human!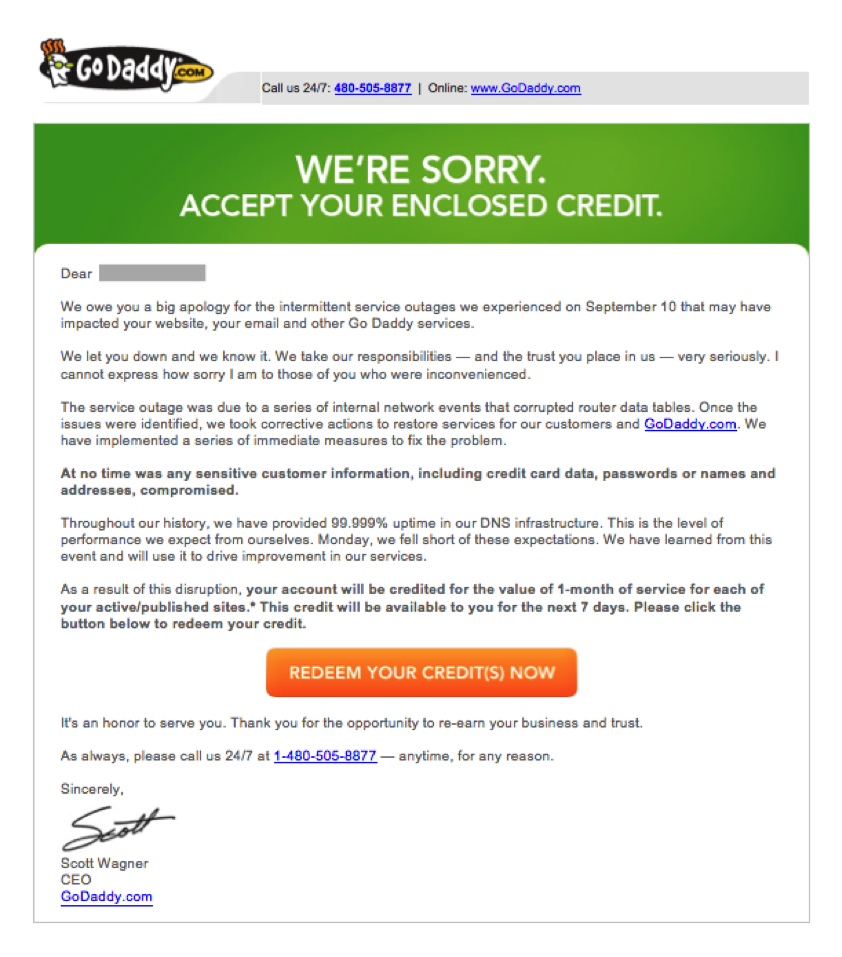 Image source: http://goo.gl/OyIun
3. Do Favors
There's no better way to show someone you care than doing them a favor, without any expectation of return. Your emails don't always have to pitch a new product or service, or advertise a promotion or sale. Share your knowledge with your customers, give helpful advice and information that will add value to your customers' lives. Helping your customers will build trust and brand value and even demonstrate your expertise – benefits that will surely pay off in the long-term!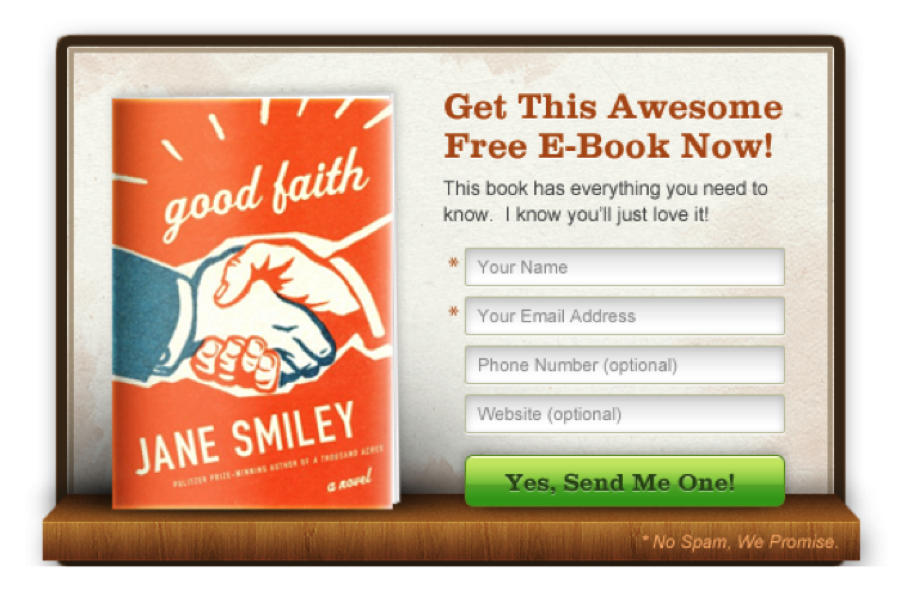 Image Source: http://www.aweber.com/blog/email-marketing/free-gift-dig.htm
4. Leave Thoughtful Notes
Birthday cards and holiday wishes are a great way to show customers you're thinking about them (and to get them thinking about you!) Include holiday promotions, birthday discounts, and fun images that are engaging and shareable!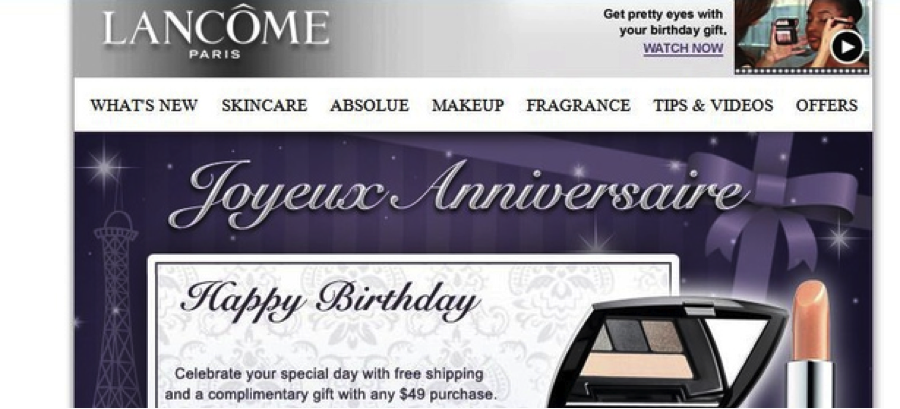 Image Source: http://econsultancy.com/ca/blog/62437-five-uncommon-ways-for-ecommerce-retailers-to-segment-their-email-list
5. Be Spontaneous
Relationships are all about compromise – you have to give a little to get something. A guaranteed way to add value to your emails is to send a spontaneous coupon or even a branded gift. Knowing that an email may contain free coupons and gifts is sure to increase your open rates. Think of all the promotional emails you delete every day, most of them without even glancing at the content. A spontaneous gift will make your company emails stand out from the rest – a sure way to sweep your customers off their feet!
6. Spend Some Time Apart
You may be an email wiz. Every email you craft may be spectacular – creative graphics, clever wording, the whole nine yards. But just because you want to share your email amazingness with all of your customers, every day, doesn't mean that you should. Sending emails too often may start to seem spammy to your customers, especially if the content isn't relevant to them. Segmenting your email marketing lists, and sending only targeted and relevant content is an effective way to keep your audience engaged. Rather than being annoyed at a flooded inbox, your readers will look forward to your emails!
7. End On A Good Note
It's inevitable – some customers will unsubscribe from your emails. It could be that you're sending too many, or that they're not all relevant, or something completely unrelated to your company, (say you are a local gardening company and your customer moves to a different country). We all know the importance of a first impression. But what about a last impression? Even though a customer unsubscribes from your emails, or even leaves your company completely, there is still an opportunity to leave a positive final impression. Sending a "goodbye" email is a perfect way to maintain a first-class image in your customer's mind. Remember, your customer could need your services again one day, or even recommend you to a friend.
This unsubscribe email, by Hubspot, does a pretty incredible job:

Watch the Video
While social media marketing has an array of advantages for businesses, email will continue to hold an important place in marketing. From a good old-fashioned thank you letter, to a fun and fresh apology video, these private, 1-on-1 correspondences know how to do the trick. Woo your customers with emails and they'll be sure to keep you in their heart!
Have you received any standout emails? Share them with us in the comments below!