Woobox, the most popular social sweepstakes app for Facebook, is an extremely effective way to promote your company Facebook page, increase page Likes and promote brand awareness. Woobox allows Facebook users to participate in your giveaways and contests, but only after a visitor has liked your page. (Instant fans!)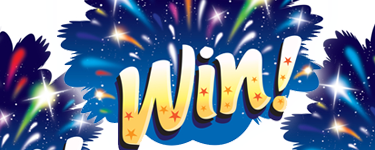 While using Woobox to create your sweepstakes is pretty straightforward, there are several tips and tricks you can use in order to enhance your Woobox success. As the Woobox contest functions through a series of visuals, creating strong messages and graphics is key. With the vast amount of information on a typical Facebook timeline, it's critical that your contest stands out and entices visitors to participate. We just launched a Woobox "Win a T-Shirt" Sweepstakes and so we thought we'd put together a list of tips to help you create yours!
Ready to start creating your supercharged sweepstakes? Read on!
The Ultimate Woobox Cheat Sheet
Everything you need to know about the anatomy of a Woobox sweepstakes…enjoy!
| | | | |
| --- | --- | --- | --- |
| Page | Graphic Size | Function | Tips |
| Fangate Page | Max Width: 810 pixelsMax Height: 1200 pixelsMax File Size: 400KB | This is the image that will appear when users have not yet 'Liked' your company Facebook page. They will need to 'Like' your page before they can enter the contest. | Be sure to use a call-to-action that includes "LIKE our page".Include an arrow that points to the like button so that visitors are immediately directed to the right place. |
| Entry Page | Max Width: 810 pixelsMax Height: 1200 pixelsMax File Size: 400KBRecommended Height: Between 300 and 650 pixels in order to avoid too much scrolling | This is the image fans will see after they have 'Liked' the page. This graphic instructs visitors to enter the contest by filling out certain fields.This is the first graphic that visitors will see if they are already fans. Be sure to keep this in mind when designing your graphic. | Use a concise call to action instructing visitors to enter the sweepstakes. Ex: "Complete the form above and press ENTER"Explain what the prize is. "You could win a T-Shirt!" |
| Post-Entry Page | Max Width: 810 pixelsMax Height: 1200 pixelsMax File Size: 400KBRecommended Height:Between 200 and 800 pixels works best. | This graphic confirms that the visitor has been entered into the contest. | Let your visitors know that they have successfully been entered into the contest and thank them for their participation.Include text that explains when the winner will be decided. |
| Share Pop-Up | A small graphic can be inserted into the pop-up.Max Width: 72 pixelsMax Height: 72 pixels Facebook will resize the image to fit the pop-up on different devices. | This is a pop-up that will appear once visitors have entered the contest. They will have the option of sharing this pop-up on their own wall and their friends' wall for a chance to receive more entries into the contest. | This graphic is very small, so only put the essentials.Use words like WIN and CONTEST. |
| Tab Image | Facebook will scale this image to 111 x 74 pixels. | This image appears on your company Facebook page, as a tab beneath your cover photo. | This tab should encourage visitors to visit your contest once they are on your page.Since the image is so small, you are limited to a few words. Be sure to include keywords like "Win!" or "Enter our Contest!"Use bright colors that will make the tab stand out on the page. |
| Ended Page | Max Width: 810 pixelsMax Height: 1200 pixelsMax File Size: 400KBRecommended Height: Between 200 and 800 px works best. | This image appears if a visitor tries to enter the contest after it has ended. | Even though the contest is over, this image is a chance to promote future contests.Encourage visitors to Like your page in order to be informed of future contests. Ex: "Don't miss out again! Like our page to stay in the loop!" |
Keep these tips in mind for all Woobox pages:
Incorporate Branding
A Woobox sweepstakes is a great opportunity to create brand awareness. Include your company logo and other branded visuals in order to give your contest a professional look.
Be Clear and Simple
The last thing you want to do is confuse or frustrate your visitors. Only include text that is absolutely essential for entering the contest. The less visitors have to read, the happier they will be. Additionally, don't ask for more information than you need. First name, last name and email addresses should be enough in most cases. Remember, unless you are giving away something extremely enticing (like a car or a trip to Hawaii), you risk losing participants if you ask for too much.
Keep it Consistent
Choose a color scheme, a font and design, and try to stay consistent from page to page. A visitor who clicks the contest link on their friend's Facebook timeline should know that they are on the contest page right away. Again, you want to avoid confusing visitors in every way possible.
Be Creative!
This is an opportunity to let your creativity shine! Don't be afraid to incorporate humor or something out of the box. Think of your target audience and what would appeal to them and make them want to click!
Putting some time and effort into your sweepstakes visuals can be the difference between a so-so and supercharged sweepstakes. Let us know if these tips helped!
Good luck!