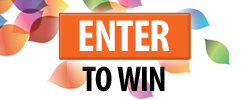 By now, most businesses have realized that Facebook presents numerous business benefits. The social platform has facilitated communication between customers and companies, and provided a platform for sharing interesting, educational and engaging information. But what about Facebook users that don't yet know your brand, have never walked past your storefront or used your services? How will they find you on Facebook and become fans of your page? And perhaps more importantly, will these new fans convert into customers?
The fact is that 79% of Facebook fans are more likely to purchase from a brand they have liked on Facebook. This means that there is a huge benefit to acquiring new fans and strengthening the relationship with existing fans. The more fans, the bigger the potential customer pool.
Now that we have established that Facebook fans are vital to your business, how can you go about growing your fan base? Content is key and filling your page with valuable information will keep your fans engaged and happy. But you can add a little extra muscle to your effort; an extremely powerful way to expand your Facebook presence and your brand is through Facebook promotions.
Why do Facebook Promotions have so much power?
Increase Your Fan Base with Fan-Gating
Many promotional contests and sweepstakes use a fan-gate, an initial graphic that requires visitors to 'Like' your page before they can access the entry form. This technique is an extremely powerful way to garner Facebook 'Likes' as visitors are offered incentives to become fans. Of course, once you have acquired these fans, it's essential that you foster the relationship – especially now that they're listening!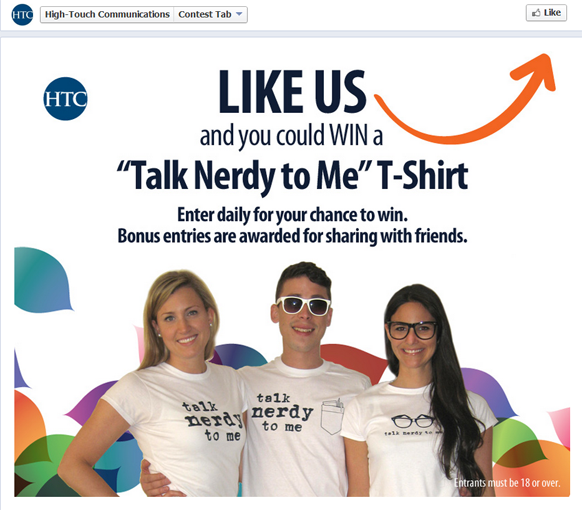 Grow Your Email Marketing List
Once a visitor has liked your page, they must fill out the entry form in order to enter the promotion. Most Facebook promotions use simple forms, asking for a participant's name and email address. Facebook guidelines specify that winners of any contest or sweepstakes cannot be contacted through Facebook, which makes email information essential. However, asking for participants email addresses has an obvious benefit – growing your email marketing list! These individuals have already interacted with your brand, increasing the likelihood that they will again in the future.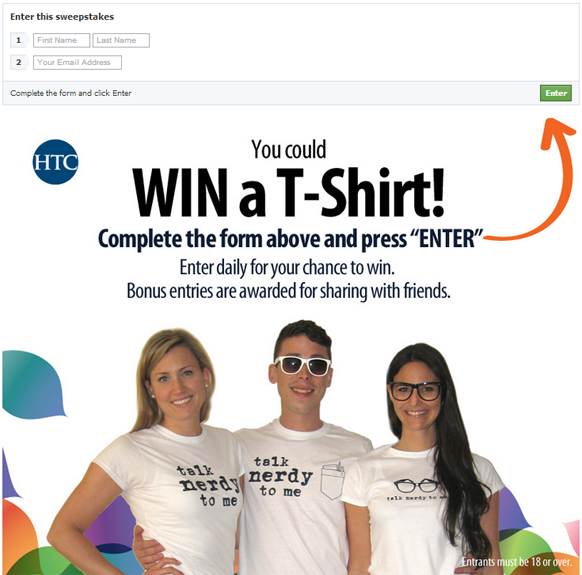 Benefit From Easy-To-Use Apps
A key advantage to conducting your promotional contest or sweepstakes through Facebook is the wide array of available apps that are set up to do the work for you. Apps specialized for promotions, like Woobox, make it extremely easy and affordable to run a powerful Facebook promotional campaign. Woobox makes it possible for anyone in a company to set up, run, and monitor the promotion without any coding or web development skills. Quick, convenient and effective – what could be better?
Expand Your Reach with Viral Tools
Another advantage to using Facebook promotions apps like Woobox is the many powerful tools that are already built-in. One such tool is the Share Pop-up. Once a participant has entered the promotion, they are given the opportunity to 'Share' the promotion with their network in exchange for additional entries. This valuable tool widens your promotion's reach exponentially. As friends continue to share with friends, your reach becomes virtually limitless!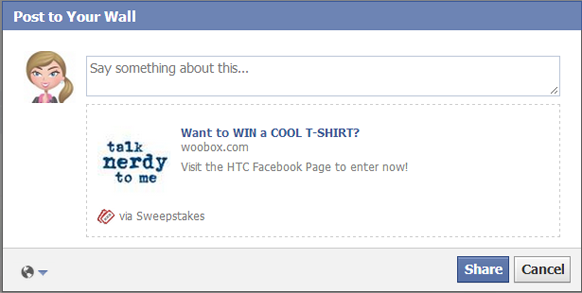 Facebook promotions offer several benefits to your business, from boosting your fan base, to expanding your email-marketing list. While posting consistent and engaging content is critical to maintaining engagement on your page, promotions are a powerful way to jump-start your business' social presence and convert Facebook users into future customers!
Has your business benefited from a Facebook promotion? We'd love to hear your experiences and any tips for creating successful campaigns. Let us know in the comments below!