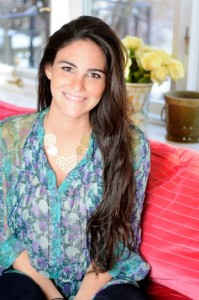 The team at HTC continues to grow, one staff member at a time. The latest addition is the witty wordsmith Brittany Shiller who joins us as our Content Marketing Specialist. Take a minute, or two, to learn more about her!
What kind of work did you do before joining the HTC team?
I was living the dream in NYC, coordinating press for the extraordinary shoe company Giuseppe Zanotti and eating way too much Pinkberry frozen yogurt.
What was your first online experience?
Playing chess online in my 3rd grade Math class. It was the coolest thing I had ever experienced.
How do you think your past experience and personality will contribute to your role?
Working in the fashion and PR world has shown me how much hard work it takes to stand out from the crowd, how valuable creativity is, and how success is very rarely due to luck. Establishing a voice on the web is an art and a science that takes careful planning, dedication, and a deep well of inspiration (and an awesome desk chair!). I'm a laid-back Montrealer with a New York edge and I try to bring that to my writing. For me it's all about creating a real connection with your audience and surprising them at just the right moment.
What was the biggest lesson or surprise you have learned so far at HTC?
Attitude is everything. The environment here makes me excited to come to work every single day. I still can't believe I get to say that.
What excites you most about working with HTC and the online industry as a whole?
It's invigorating to work in such a dynamic and quickly evolving industry. HTC operates on the cutting edge of the web, and this means that we are constantly learning and growing.
What about other interests? What do you do when you're off the job?
I love writing short stories, writing poetry, writing ridiculous comments on my friends' Facebook walls, eating oysters, playing sports, playing the piano, travelling to strange places, fabulous shoes, walking barefoot, and petting strangers' dogs. I love anything involving competition, anything that requires a helmet, and doing everything people tell me I can't do.
Tell us something unique, funny or memorable about you.
I have a (not so) secret obsession with talking dog YouTube videos.
Welcome to the team Brittany! We couldn't be happier to have you on board 🙂