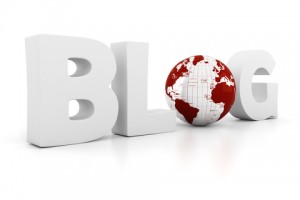 Business blogging is challenging. It requires quite a bit of effort and resources but often translates into significant business benefits. According to HubSpot's 2012 State of Inbound Marketing study, 57% of respondents reported that they have acquired a customer through their company blog. Need more compelling figures? Samantha Durant compiled 55 Blogging Statistics and Facts Everyone Should Know.
Last week, I was interviewed about getting the most out of LinkedIn for financial advisors. The interview emerged from a blog I wrote back in December. It occurred to me that we never spoke about blogging. And although blogs may not be for everyone, they are certainly effective tools for financial advisors and thought leaders in all kinds of B2B and B2C markets, providing they do it right.
Here are 10 tips for getting the most out of your business blog:
1. Know Thy Audience: Feed their Voracious Appetite for Targeted Content
Just like your products and services fulfill specific market needs, your blogging efforts should be geared towards engaging your market. Engaging your audience is the strategy behind blogging. If it isn't, then go back to the drawing board. It's really about perspective; what would you value if you were a customer of yours? What insight and information would be compelling, persuasive and inspire confidence in your brand? Always write to inform, entertain and engage using the appeals appropriate for your customers. They'll likely appreciate it and reward you with loyalty.
2. Aim for Awesomeness: Become an Industry Thought Leader
Carve out your niche, and strive to be unique. What makes your products and services different than your competitors'? What's your unique selling proposition (USP)? And what does that do for your bottom line? It's the same in the information and influence game. As differentiating your offering is critical to your marketing, developing thought leadership is essential for the effectiveness of your blog. It's good to strive to be the best, it's often better to be the only one that does what you do the way that you do it. Got it?
3. Create Value, Not Waste
Insight is the currency of the blogosphere. Don't waste your efforts on sales pitches and advertorial drivel; they won't work. Be an educator, and when appropriate, an entertainer too. The last thing you want to do is be a salesman. Think about what types of media you like to consume. Help to resolve your readers' problems. Personally, I like stats. Numbers speak loudly to me; they're nice, measurable, comparable, concrete and compelling to me. Other people like relevant anecdotes and real-world success stories. It's okay to be funny too, just make sure you're professional and appropriate. Mix it all together and you're onto something. Just ensure that you create the content that will be of value to your audience, and deliver it in a compelling fashion.
4. Commit: You Have Options
Though nothing's going to print, there are minimum expectations to meet with regards to the regularity of your updates. Frequency will differ depending on markets, activity and competition, but be consistent. Nothing looks worse than a feeble attempt at throwing up a company blog and letting it go stale. If your blog is out of date, either show it some love or take it out back and shoot it. Set-up an editorial calendar and stick to it.
The reasonable reality is that you may not have the time, talent or energy to devote to maintaining a blog. This doesn't mean you have to do it all yourself. Delegate internally. If that won't work, you can choose to secure managed services with quality content creators. Failing that, consider partnering with an existing thought leader and contribute to their blog. Offer your expertise in guest pieces. Sponsor their blog or relevant articles. There are ways to elbow your way into the conversation occurring within your industry.
5. Be Yourself: Forget About Faking It
People can read between the lines and know when you're full of it. If there is an advertorial tone in your articles or you're just keyword stuffing for Google, you can count on being pushed to a point of irrelevance at the darkest depths of the internet. Blogs should be major transparency drivers for your brands, companies and people, and should be genuine. Demonstrate your expertise passionately and have fun with it. Write with confidence and conviction in hopes of being proud with the result. Nobody likes the sleazy, under-handed salesman, but the objective character that creates value is loved by all.
6. Add Rich Media: Pique Some Interest
Your content might be killer, but some people still won't read it if it doesn't entice them. As prescription pads can attest, everyone and their cat has ADD these days. You might have to get your readers to say, "Ooo, shiny sparkles and candy…" before they commit to consuming your content. Adding relevant imagery to your blog creates interest and appeal. Don't forget that when you share an article on Facebook and other social media, a thumbnail image from the article is often displayed. If you have video to share: even better. Video keeps people engaged 5.33 times more effectively than text.
7. Disseminate: Grow Your Readership
Promote your subject-matter prowess and push for visibility. With quality and consistency, there's no reason your blog shouldn't soar to amazing heights. Getting the ball rolling might be a challenge. Make sure you dial-in your search-engine optimization (SEO) considerations. Use your social networks to drive traffic to your articles and encourage them to share your work. Keep in mind, social media is a word-of-mouth referral network on steroids. Tell people offline about it too; tell your customers, media contacts and whoever else isn't linked to you via a computer or smartphone. Don't be afraid to ask for links from other publications that quote or mention you; you can use all the traffic, SEO value and exposure you can get. The more visibility you earn, the more potential there is for loyal followers. Whatever that ratio is will depend on the quality of your blog and how people value it.
8. Engage Your Readers: Be Responsive
Blogging is a conversation, not just a publishing platform. As your articles should be responsive to your markets, your readers will likely have something to say. Be ready to promptly, thoughtfully and genuinely respond to questions and commentary. This conversation is something that should be nurtured and encouraged. Invite it! Provide calls-to-action and the opportunity for readers to participate.
9. There's an App for That: Use the Tools Available to you
With over 42 million blogs out there and some being added every minute, it's no surprise that there are thousands of tools developed for the blogging community. We use WordPress and are supported by an awesome web team that takes the guesswork out of it for us. But check to see what's out there and what might be helpful to you. Cindy King assembled a list of 22 Top Blogging Tools Loved by the Pros. Don't forget to monitor your blog's analytics; there's likely some good insight and intelligence in there for you.
10. Keep Your Head Up: Rome Wasn't Built in a Day
Getting traction with your blog can be an arduous journey and may not be for everyone. Give it an honest shake and see if it translates into anything of value to you. Ryan Paugh of The YEC offers this advice, "Blogging won't be a successful marketing avenue for you overnight. It might never be. Here's a good test: The first two months of starting a blog are the most difficult because it feels like nobody is reading. If you can keep yourself focused on a topic and remain consistent over that first two-month period then you probably have what it takes to run a successful blog. If you can't, just stop."
Well there you have it. I hope that this post was helpful for you and your blogging endeavours. If you've enjoyed any business triumphs or benefits stemming from your blog, please share your experience! And as always, don't hesitate to contact me directly or in the comments box below. Your questions and comments are always welcomed.