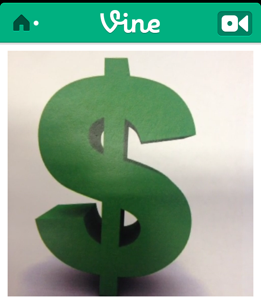 When it introduced microblogging in 2006, Twitter revolutionized real-time communications. By limiting messages to 140 characters, Twitter effectively changed the way information is disseminated forever. Last month, Twitter vied to revolutionize online media again when it debuted a new video-sharing app called Vine. Vine follows in the footsteps of popular apps like Instagram while also introducing its own style of simplified media creation and sharing. Vine's distinction is that videos created with the app are limited to 6 seconds and are recorded by pressing and releasing your thumb on the screen to create a montage of short clips. Could this unique take on video creation revolutionize video communication the way that Twitter revolutionized real-time messaging?
Vine: 6 Seconds to Learn, A Little Longer to Master
Learning to Vine is easy. All you do is open the app and press your thumb against the screen to record. Removing your thumb will pause the recording–allowing you to re-position the camera for a different shot. Repeating this process a few times during the allotted 6 seconds will create a short montage. The concept is simple but Vine users are already proving the potential of the medium by sharing a range of creative videos from stop-motion animations to mini instructional videos. Savvy brands, businesses and marketers have already tapped-into Twitter and Instagram, now some are beginning to grow on the Vine.
Vine Marketing: A Few Examples
Those of you who read my post on Instagram a few months ago will know that I'm always interested in how big brands and small businesses are taking the lead with new social trends. General Electric is one of the brands that has shown it is capable of playing ball in the social arena. Hot off the heels of their successful Instagram campaign last year, the company is one of the first brands to start engaging using Vine. Check out this nifty Vine that efficiently communicates the company as creative and innovative:
For more examples of how businesses can tap into Vine, check out some of these other great posts:
The 140-character message format became known as the tweet. What do you think, is it possible that the 6 second video format becomes known as the Vine? Let us know below!