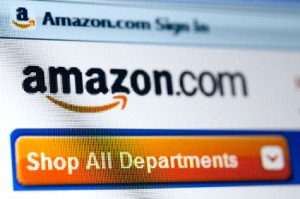 One way to achieve online success is to learn from the greats, like Amazon. Most websites on the Internet can be classified into 4 major categories:
An informational site strives to educate or enlighten users
A promotional site sells a company, brand, product or an idea
A functional website offers software application capabilities on the web
A transactional website allows users the ability to buy something online
A truly superior website will transcend all four of these categories and then exceed expectations by making the site itself intuitive and user friendly. That's why I love the ingenuity of Amazon.com.
Amazon has evolved from a mere online book retailer to having the world's largest online selection of merchandise. With millions of items for sale, Amazon is an online superpower.
It's easy to understand why Amazon.com is so successful. Amazon personalizes the experience for users by using the "wisdom of the crowd" to offer individualized suggestions that are at once helpful and, most importantly, relevant. Amazon allows users to flip through several pages with their revolutionary "preview" application. The experience is familiar and intuitive, like leafing through a product catalogue that you were holding in your hand. You can also sample parts of songs and albums to optimize your consumer experience.
The focus on customer experience can be credited to Amazon.com's Chief Executive Jeff Bezos, who has said that he wants Amazon.com to be the most customer focused website ever. The site continues to innovate, refresh and thanks to the usability of Amazon.com, online shopping is no longer a jungle out there.