We've all seen them. QR codes are beginning to show up everywhere: in print advertisements, on t-shirts, on food products and yes, even as tattoos.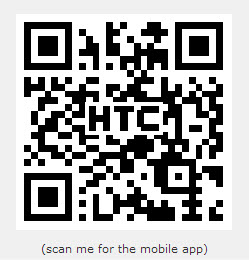 This promotional medium has bridged the gap between online and offline promotional efforts and enabled marketers to track their offline initiatives. I would like to share, with you, some insight regarding the QR code and some ways it can be used.
Marketers love metrics
Ever wonder who saw your advertisement in that industry publication, or read the letter you mailed directly to their office? A QR code provides you with a simple solution to track engagement. Through the use of Google Analytics, you can append a unique tracking code to the URL at which you wish to drive your traffic. Every time the QR code is scanned, Google will track the resulting traffic, thereby allowing you to calculate an ROI. Christina Keffer shows you how to do this in her post "Tracking QR Codes in Google Analytics — Easy as Pie."
Scan Me!
Simply placing a QR Code on your promotional material won't be enough to get your viewer to pull out their phone and scan away. They need to see value in their efforts and be encouraged to perform the action. Call-to-actions, an element of mystery or a promise of a return, are all effective ways to get the viewer to scan. Call-to-actions can be as simple as "Scan Me!" or "Learn More" but it is important to keep them relevant to your content and what you are hoping to achieve by having the viewer scan the code. Creating intrigue can also encourage scanning. We all know 'curiosity killed the cat' and can apply this concept by offering suggestive content that only scanning the code will provide the answer to. Finally, one of the most effective ways to engage your viewer, is to offer them something in return. This can be as simple as providing an incentive such as a promotional code, which brings me to my next point…
Where should it direct?
Success! You have engaged your audience, but now what? The result should depend on what you are looking to achieve and how you can create something memorable or useful for the viewer. Perhaps you are looking to populate your mailing list and in return for an email address, you offer a promotional code or preliminary quote. Maybe you have a new product or feature that you would like to highlight in a video which would be useful to your clientele, or a personal holiday greeting that you want to share.
I have only lightly touched on aspects regarding QR codes, but if you wish to learn more, I would encourage you to read "The QR Code: A Powerful Engagement Tool in Your Marketing Arsenal". Also, I would love to hear your thoughts or experiences with this marketing tool. Please share your comments below!