I have been given the opportunity to wear many hats in my current position at HTC. One of these roles involves consulting on web development. Consequently, I have been asked by clients, friends and prospective clients why they need a website, why do they need to update their website and, my favourite: how much should it cost?
Why do I need a website?
First let's consider the fact that 93% of business-to-business buyers use online search as a means to begin the buying process.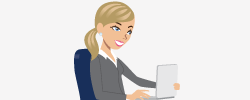 With this in mind, if your company does not have a website, you are not present to these buyers who are likely seeking your services or products. I have to advise people that it does take more than a website to create an online presence, but at least it is a starting point for which referred business can discover more about your offering. A website is an effective marketing tool as it provides your prospective customers with a wealth of information and resources in a single location. Furthermore, this is really where you have your opportunity to represent your company and tell people who you are!
Why do I need to update my website?
This can be a sensitive topic for some business owners, as some feel a personal tie to the one that was created in 1998. However, advancements in technology and in the way we shop and operate have made updates a necessity for those who wish to remain ahead of the game. My thoughts here could carry on as a 5 part blog series, but I will keep this concise and to the point. From solely a design perspective, 75% of Internet users admit to judging the credibility of an organization and 65% of users will not buy from one that has a poorly designed site.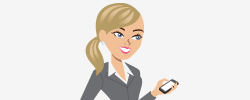 Marketers have been able to compile a wealth of information regarding the ways in which users navigate through sites and what drives engagement. This information has lead to web development practices that were unknown in the past, such as where one should place a company logo and how content should be displayed. Furthermore, technological advancements mean that a growing number of browsers are using other platforms to conduct searches such as tablets and Smartphones. An old website, perhaps built with Flash, may not be compatible thus not display properly for your potential visitor.As with most industries, innovation is constantly occurring, but this is significantly true within the online world as customers demand single-source solutions in order to conduct research and business faster. Organizations that wish to remain competitive understand the value in an online investment.
How much should a website cost?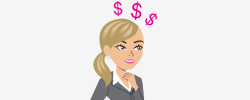 If only it was so easy… The fact is that the cost (or price) of a website can vary significantly based on the extent of your organizations needs, the expertise of the web development company and a range of many other factors (locations, functionality, quality, etc…). Asking this question, quite simply, is like asking somebody how much a car costs. It really depends, but you get what you pay for. To get a general idea, I highly suggest you check out Carol Lynn Rivera's insight on the matter "How Much should A Website Cost?"
I would love to hear your thoughts on my blog. Do you have a question for a web solutions firm? Perhaps you design websites yourself, what kind of questions do customers ask you? Please share in the comments section below.